ESSILOR PROGRESSIVE LENSES
Definity® distinctively different
Definity digital progressive lenses provide clear vision at any distance with no distracting line running across the lens. You will experience less distortion and will not have to tilt your head side-to-side to see properly. DEFINITY lenses offer wide vision zones and enhanced visual performance to keep up with your active lifestyle.
The Essilor Ideal™ and Essilor Ideal™ short
The patented lens design created for the Essilor Ideal results in a softer, more symmetrical design to provide an enhanced visual experience. The Essilor Ideal utilizes an innovative Backside Optics Equalizer technology.
The symmetrical design allows for both eyes to work together resulting in effortless vision.
The soft design smoothes the level of astigmatism resulting in quick adaptation for the wearer.
The design relocates astigmatism, in even proportions, to its nasal and temporal locations resulting in wider fields of vision.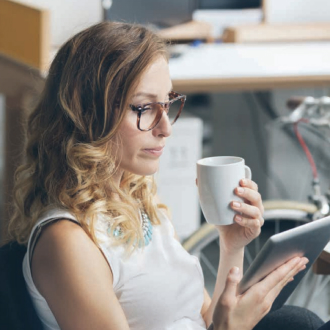 Lenses deliver effortless vision in a full back side surface lens design. Patients benefit by experiencing effortless viewing across the lens with reduced eye strain. There are noted improvements in peripheral viewing as well and wide corridors to provide for optimized vision. By managing astigmatism for wider fields of view, the visual area of the lens is increased by up to 30%.
Features and benefits include the following:
Employs Essilor Ideal Back Side Optics Equalizer technology.
Provides symmetrical, soft design that relocates astigmatism.
Optimizes vision with wider corridors and reduced eye strain.
The Essilor Ideal™ Short & Essilor Ideal™ Advanced
lenses tailor the design to the Rx requirements for greater patient satisfaction. Hyperopes benefit from the dynamic intermediate and near visual zones. Myopes benefit from an optimized distance zone while supporting the near vision zone. Emetropes appreciate a balanced design that mimics normal viewing. All benefit from the patented Visual Acuity Booster technology that precisely defines the customized distribution of power throughout the lens.
Features and benefits include the following:
Tailored to individual Rx requirements.
Utilizes the patented Visual Acuity Booster technology to optimize vision.
Significantly preferred by patients as measured by instantaneous evaluations of the lens designs for specific rankings in a controlled lab setting.