How to Find the Best Replacement Eyewear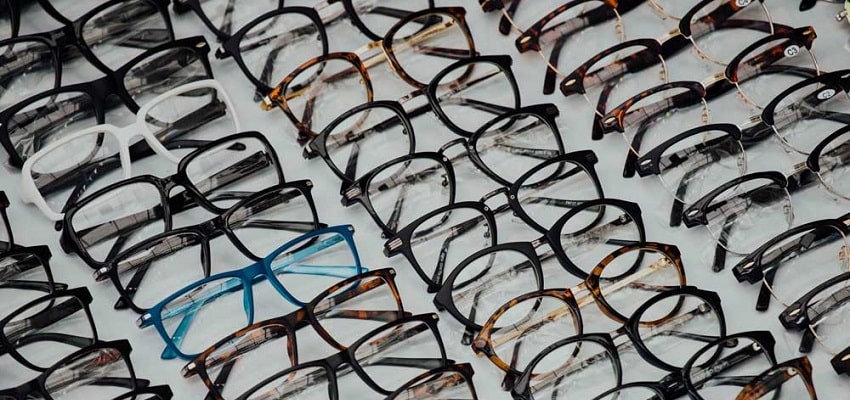 Maintaining regular eye doctor visits to ensure healthy vision and updated prescription needs are some of the most tedious tasks to remember to do each year. However, online eyewear companies make it easier than ever to keep up with your appointments and find new frames and lenses.
When you find a reputable and reliable glasses company for popular eyeglass frames, it can help to ensure your experience is a breeze from start to finish. Below you will learn how to buy replacement eyewear online or even purchase brand-new trendy eyewear frames from one of the best: Replacement Lens Express (RLE).
What Qualities to Look for in a Company and High-Quality Replacement Glasses?
Whether you need an eyewear company to replace eyeglass lenses or designer eyewear replacement, finding the best replacement eyeglass company can be a challenge. Besides your current budget, the most important things to consider when searching are:
The company's turnaround time: How long will it take to receive your new glasses after placing your order?
Current user reviews: Are there testimonials that provide positive reviews on their website or, better yet, on independent third-party sources like TrustPilot?
Promotions and deals: Does the company offer promotions, like coupon codes or buy one get one deals?
Optician on duty to answer questions: Is there someone knowledgeable and experienced with vision, eyeglasses prescriptions, and eyeglass lens options that can answer any questions you have?
Also, if you find yourself needing to order replacement eyewear with a rushed return time, it is key to determine if the company you are looking into offers this service.
Selecting Replacement Eyeglasses Styles and Preferences
The best eyeglasses differ from person to person as each of us has a different shaped face and a wide variety of preferences. But, in general, it's best to look at the durability of the frames you are considering purchasing. Not only will this help in the long run, but no one wants to purchase cool frames for eyewear just for them to break a week later. Also, make sure to read customer reviews when online shopping for eyewear – this is key in your decision process because you can hear from real people what their experience was like.
If your eyeglasses have broken, you may find yourself questioning, "how to replace eyewear online?" because, let's be honest, who has time to go into the store to try on a handful of options? But, because many replacement frames for men and replacement frames for women come in various shapes, sizes, colors, materials, and price ranges, it can be hard to decide which ones to pick online. With the right company, they will be able to fit your new eyeglass lenses and frames to your exact needs. Online shopping for glasses has become the "go-to" for many people, not just because they're more affordable but because it's just that much easier.
Choose Replacement Lens Express for Your Replacement Eyeglasses
Replacement Lens Express makes it easy and fun to purchase replacement eyewear online. From clear eyeglass frames to metal bifocals, RLE has it all! With hundreds of styles for both men and women to browse, we surely have glasses to meet everyone's needs. Our high quality frames start around $18 and go up from there.
With our competitive pricing, discounts, and promotions, our inventory is the most affordable you will find. And, RLE has an optician standing by to answer your questions. Plus, our average turnaround time is 3.62 days.
RLE has specialized in eyeglass lenses since 1982, so we understand the importance of finding the perfect match for each individual. At Replacement Lens Express, we strive to make your online shopping experience an absolute breeze any time of day or night. All of our eyewear is made right here in the USA, backed by a 100% satisfaction guarantee, and is received in just 3-6 days.
When you visit RLE, you are sure to leave happy and confident in your purchase and absolutely love your eyewear when you receive it. Contact us today to start picking out the perfect replacement eyewear.